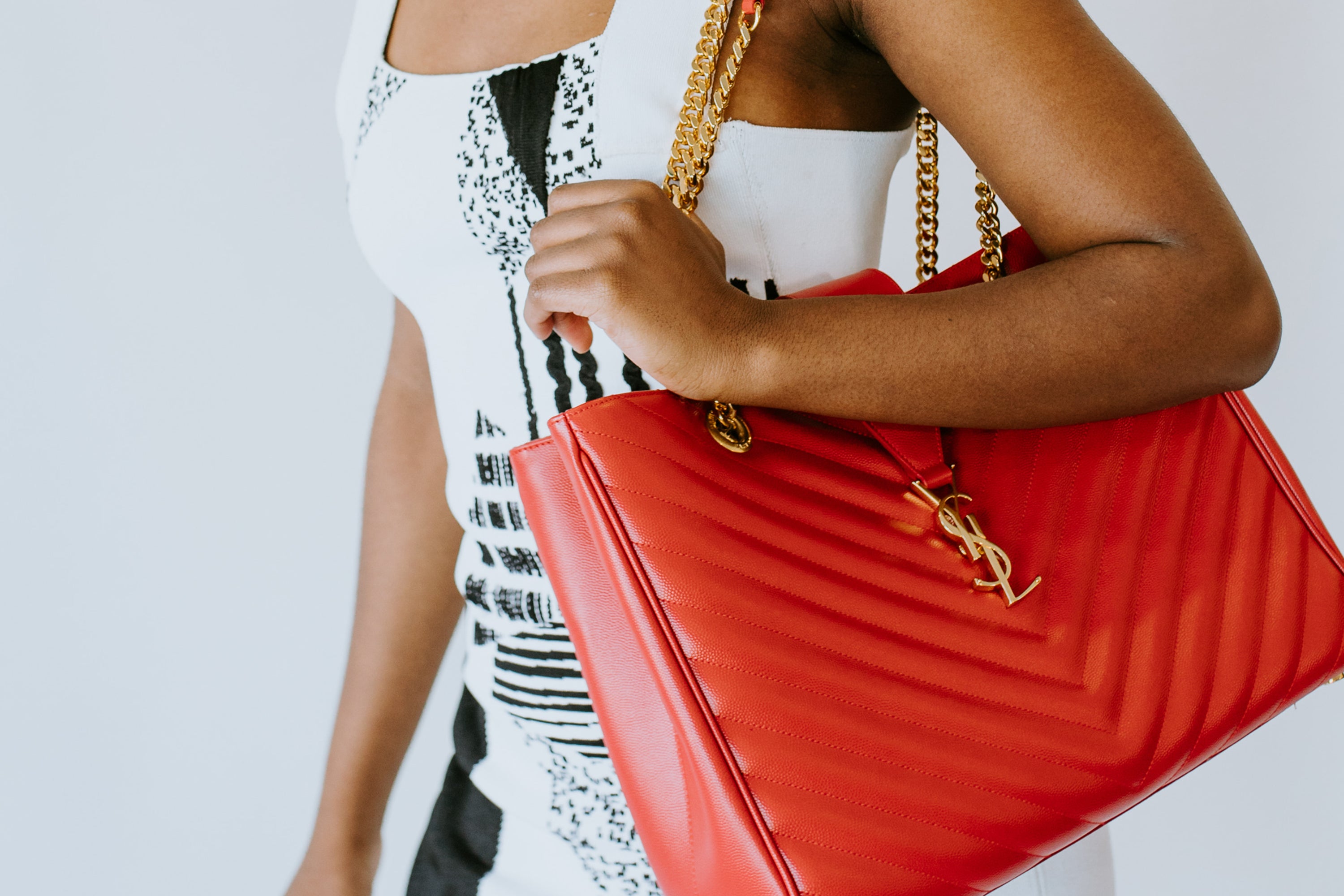 If you have luxury items collecting dust in your closet, it might be time to consign! Consignment involves selling your items through a third-party vendor who takes on all the duties and worries of selling your item for a portion of the sales. Sounds great right? But why should you consign with us, So Over It Luxury Consignment? Well, here's why:
We offer both virtual and in-store consignment appointments—whatever is more convenient for you. Our virtual

 

consignment appointments are flexible and open to anyone across Canada. This allows

 

you to schedule a

 

convenient time over email, text or Facetime. You can also stop by the studio any time during our regular business hours.

 

We are a

 

women run business.

 

O

ur founders Rachel and Jordan are Winnipeg local femtrepreneurs!

Although our tags may say "Made in Italy," when you sell and buy with us, you are

 

supporting a Canadian run and owned business.

 

To consign with us is to make a 

sustainable choice

 

and prolong the life cycle of luxury garments. We're big fans and supporters of all things sustainability.
Our team hand selects and curates our collection of luxury goods which includes

 

one of a kind, high quality and best of the best pieces only! 
Our luxury specialists operate with

 

full transparency—you will be able to confirm all your pricing within our custom and competitive commission range. In addition,

 

complete ambiguity

 

means seller privacy takes top priority.

If your items add up to a listing price of $1500 CAD, you'll be fully reimbursed for shipping.

Your pieces could be featured on over five sales channels, including in-store. With over 20+ years of cumulative experience, our marketing team will showcase your item in the best way possible.

Our storefront in Winnipeg allows you access to a unique market. None of the luxury brands we carry are available elsewhere in the province, providing

 

the fastest turnaround time for consigned bags in Canada.
Currently, we have specialists in Edmonton and Vancouver who are ready to meet with you in-person. Stay tuned for more cities and an easy way to book in your hometown. 
If you're ready to consign, start by viewing our curated list of accepted brands and earn up to 70% commission on high demand items from Chanel and Hermès. Book your appointment or visit us in store today, we'll be waiting for you.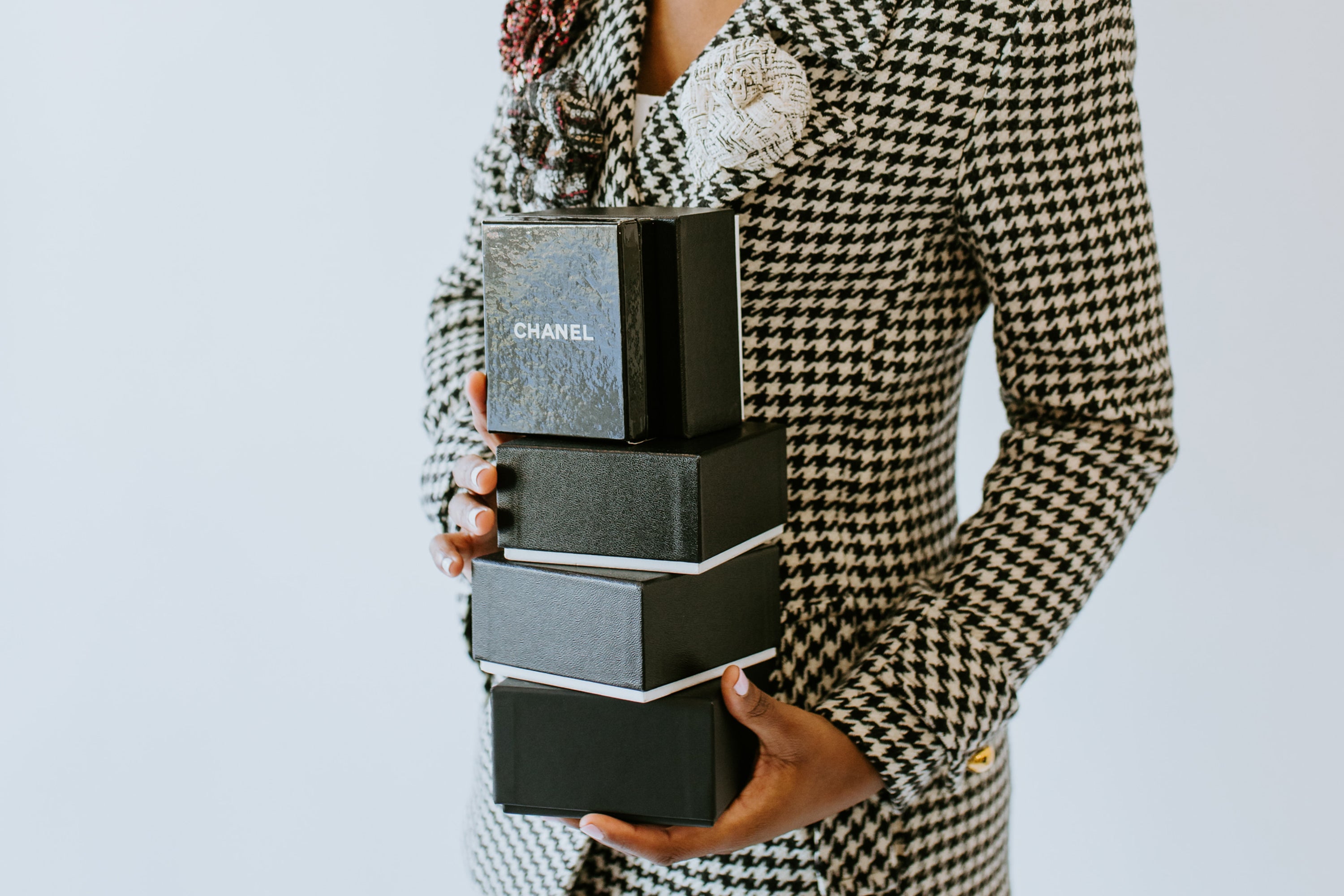 Why Shopping Consignment Makes Sense
Why shop consignment you may ask? Well there's so many reasons! Not only are you adding new pieces filled with life to your closet, you are also participating in the circular economy, keeping clot...
Read more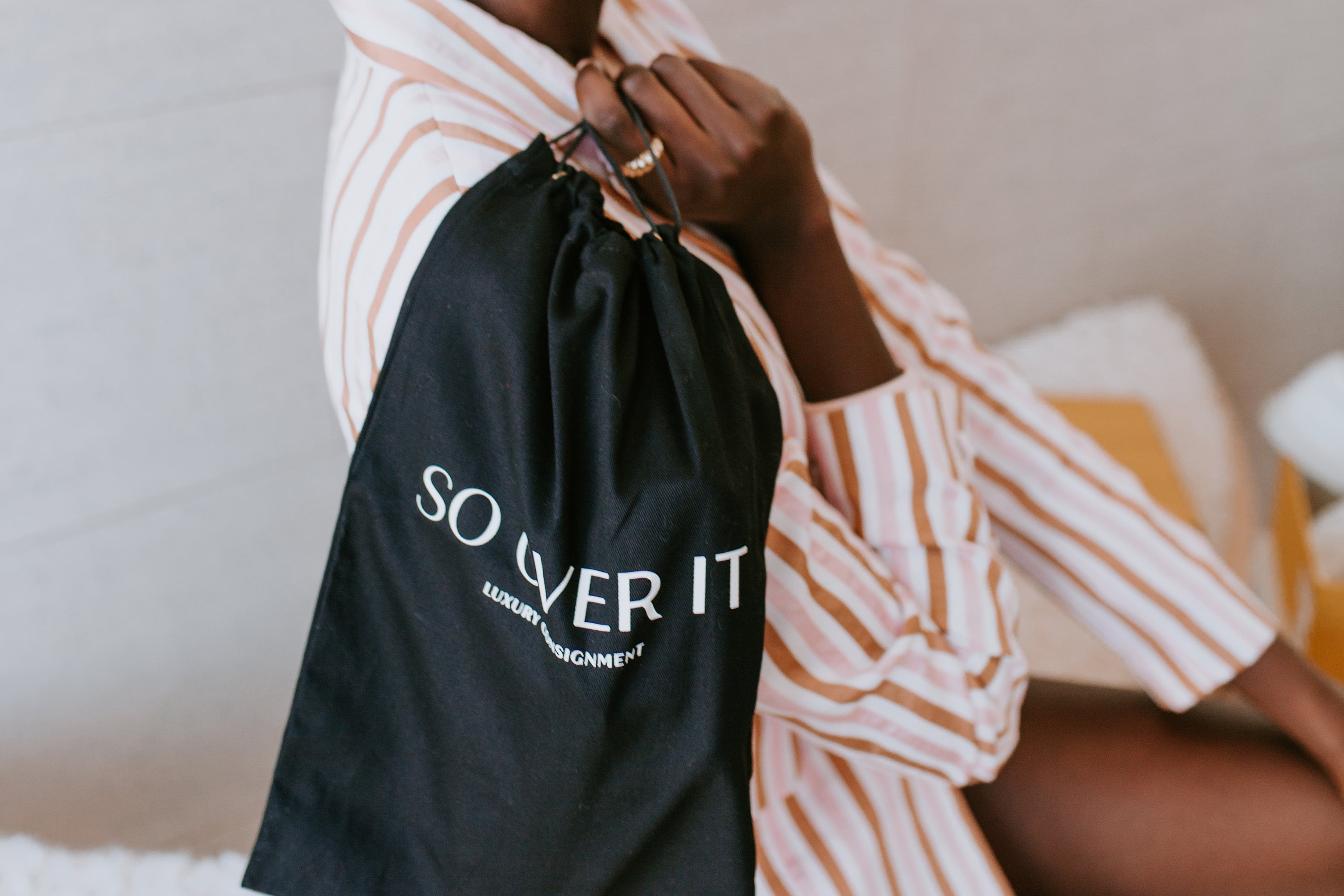 10 ways to Upcycle your Dust Bag
You know by now that at So Over It we love to give pre-loved items a new life. If you've bought some designer pieces lately and have some dust bags lying around, we have 10 ways to extend their lif...
Read more