We love podcasts! We would go as far to say we are true podcast enthusiasts. From true crime to humour, we are constantly leaning in and exploring the minds of today's top thinkers. As you've probably guessed, the podcast genre that we love the most is fashion. As constant learners, we want to keep up with what's happening in the industry. Be it trends, sustainability, streetwear or deep diving into the chronicles of massive fashion houses, we are always listening. Here's a list of our top fashion related podcasts for you to indulge in.

DIOR TALKS BY DIOR
With different segments including Feminist Art, Heritage and Female Gaze, we are welcomed into the complex life of Christian Dior and all that comes along with founding, working for and working with a massive fashion house. Hear about the creativity behind new lines and what the future of Dior will look like. One of our fave episodes features an interview with massive influencer Paula Ugolini, a world renowned independent curator and art critic.
DRESSED: THE HISTORY OF FASHION
Dressed explores the incredibly rich and complex history behind the clothes we wear. From the etiquette of biking, to interviews with industry leaders and icons, this podcast covers extensive topics on all things fashions. You can tune in to new episodes every Tuesday and join us in listening to this fashion bible.
MONOCLE 24: MÉTIER CLASS BY CHANEL
We like to listen to this podcast with our morning coffee and pretend we are sitting in the podcast studio with guests like Lily Rose Depp and Pharrel chatting about the latest trends. You can't help but feel indulgent and listen to this podcast for hours while diving deep into the world of all things Chanel.  
GUCCI PODCAST BY GUCCI
Each episode of this series features the voices who are collaborating with creative director Alessandro Michele and an insight into the eclectic narrative, inspiration and vision of the Florentine fashion house founded in 1921. Discussions from chefs, artists and designers sprinkle this podcast and we are invited into a world that we have been dreaming of since childhood. Listen to one of the latest episodes featuring a conversation with the CEO of Gucci, Marc Bizzari and three star Michelin chef, Massimo Bottura, and be immediately transported to restaurants in Florence and the luxurious world of Gucci.
THE BUSINESS OF FASHION PODCAST
This podcast covers all things fashion. From the uncertainty of what the future of fashion will look like post Covid, to racism in fashion, The Business of Fashion discusses topical news on the industry. Our favorite episodes features Anna Sui discussing how clothing can define an era and how fashion mirrors politics. If you are serious about fashion or working in the industry, this podcast is for you.
THE CUTTING ROOM FLOOR BY OMONDI
Looking for a brutally honest fashion podcast? The Cutting Room Floor gets to the nitty gritty of the industry. From analyzing all things denim to reevaluating fashion photography, these episodes are filled with the industry's top players and key opinions on the subject.
WARDROBE CRISIS
Clare Press is Australian VOGUE's Sustainability Editor and a major advocate for ethical fashion. In this podcast, she interviews guests about fashion, culture, sustainability, ethics, activism and the environment. We highly recommend this podcast if you want to learn more about sustainable fashion and how to do your part.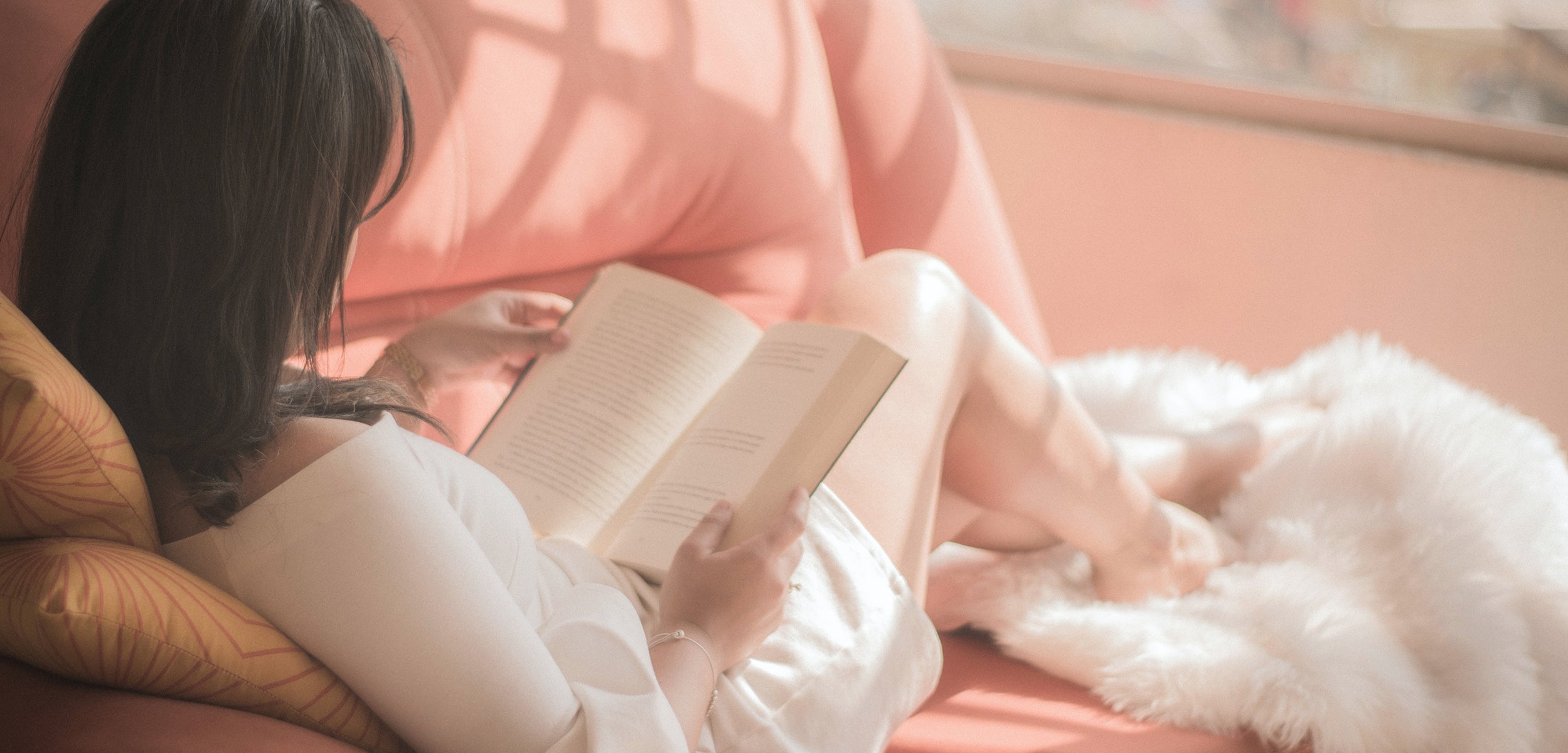 Whether you are looking for beautiful centerpieces for your coffee table or want to indulge in a different kind of beach read, we have the right book for you! At So Over It we are big fans of using...
Read more
Welcome to the So Over It Studio
We hope walking into the new So Over It studio will transport you into a world of elegance. Filled with incredible designer treasures, finished with inviting arches, unique marble and handmade Mor...
Read more