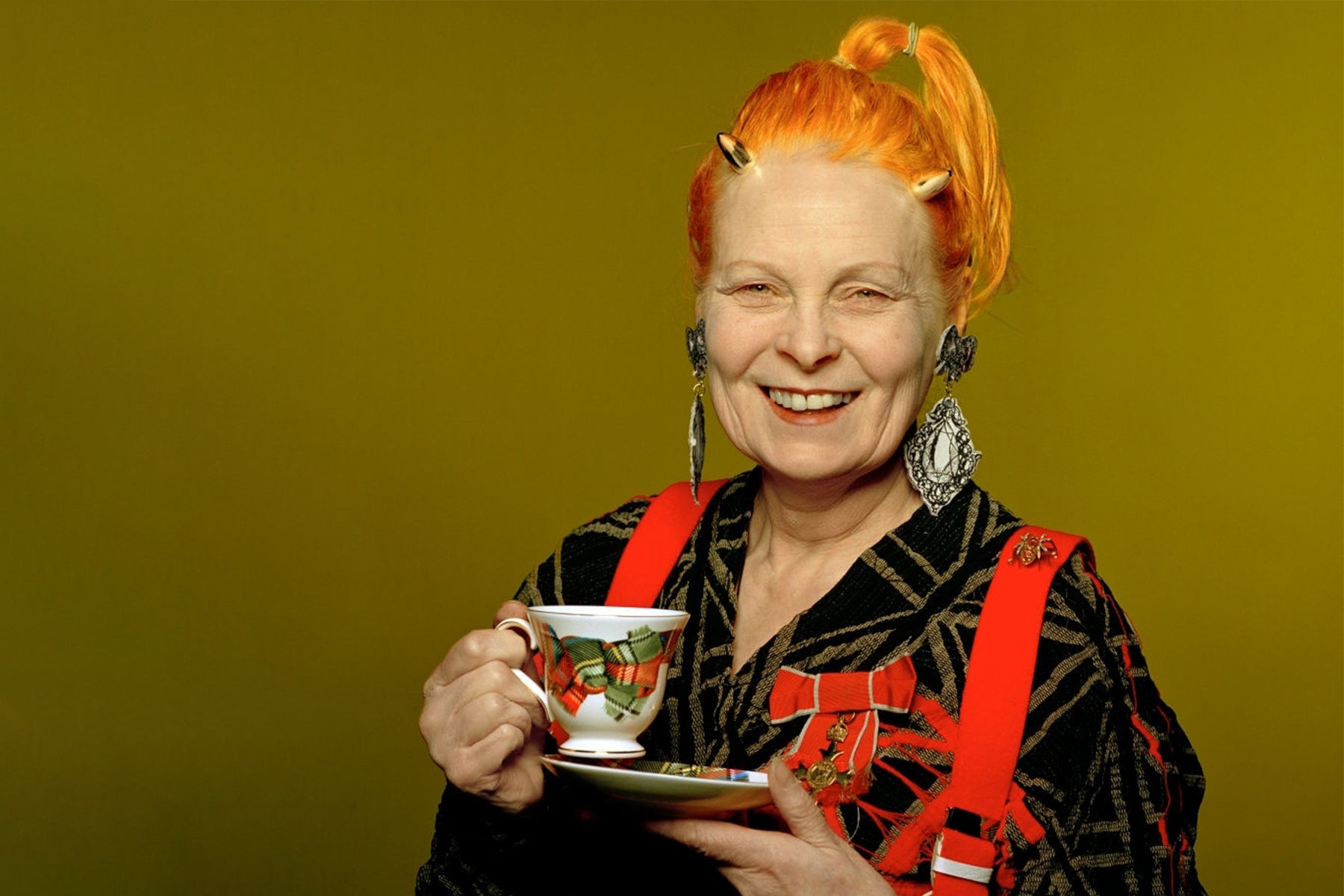 When we think of Vivienne Westwood we think of British fashion, punk and outspoken activism.
Dame Vivienne Westwood, born Vivienne Isabel Swire, started her design career late in life. Born in Northern England and working as a teacher, it wasn't until Vivienne met Malcom McLaren (future manager of the Sex Pistols) that her design career came calling. In 1971, Westwood and McLaren opened a store in London selling many of Westwood's designs. The store was originally called Let It Rock, but the name was continuously changing. Westwood and McLaren's store was a punk fashion epicentre and in 1976 they started dressing the Sex Pistols in Westwood's original designs. From there, Westwood was starting to gain recognition in the fashion community.
As the punk movement died out, Westwood and her designs stayed relevant throughout the years. She became one of the biggest fashion creators, starting and elevating trends, all while creating classic pieces that remain in style today. Some of her most iconic pieces include the Mini Crini (S/S 1985), Harris Tweed suits (A/W 1987) and of course the Orb Pendant — which has recently made a resurgence in mainstream fashion. Westwood is a designer inspired by history and royalty, which can be seen throughout her collections in the form of corsetry, padding, 17th and 18th century revamps and her signature orb logo, which we believe is a sign of true fashion regalia! 
Westwood is known for being a political activist and over the global pandemic, spoke out regularly about injustices in the world. Her fashion house is dedicated to sustainable and ethical practices and is one of the few independent global fashion houses left. The Westwood house is dedicated to challenging the gender pay gap, reimagining waste and continuously switching to more sustainable options. 
Vivienne Westwood has won many awards including British Designer of the Year two years in a row. In 1992, she received the high honour of Order of the British Empire which was later elevated to Dame of the British Empire. Currently, Vivienne Westwood and her partner Andreas Kronthaler have been together romantically and creatively for over 30 years. At the age of 80, she has stepped out of the day-to-day work, but remains the figurehead of her empire. Kronthaler, who has been her co-creative director, has stepped up running the house while being advised creatively by the matriarch herself. Vivienne Westwood has created one of the most well-known and successful fashion houses while speaking out about gender inequality and climate change, something which makes us love her even more. 
REFERENCES:
https://www.viviennewestwood.com/en/our-approach/
https://www.crfashionbook.com/fashion/g27041863/vivienne-westwood-vintage-photos/?slide=17
https://www.theguardian.com/fashion/2021/jun/26/being-mr-westwood-vivienne-is-eccentric-serious-and-genuine
https://www.viviennewestwood.com/en/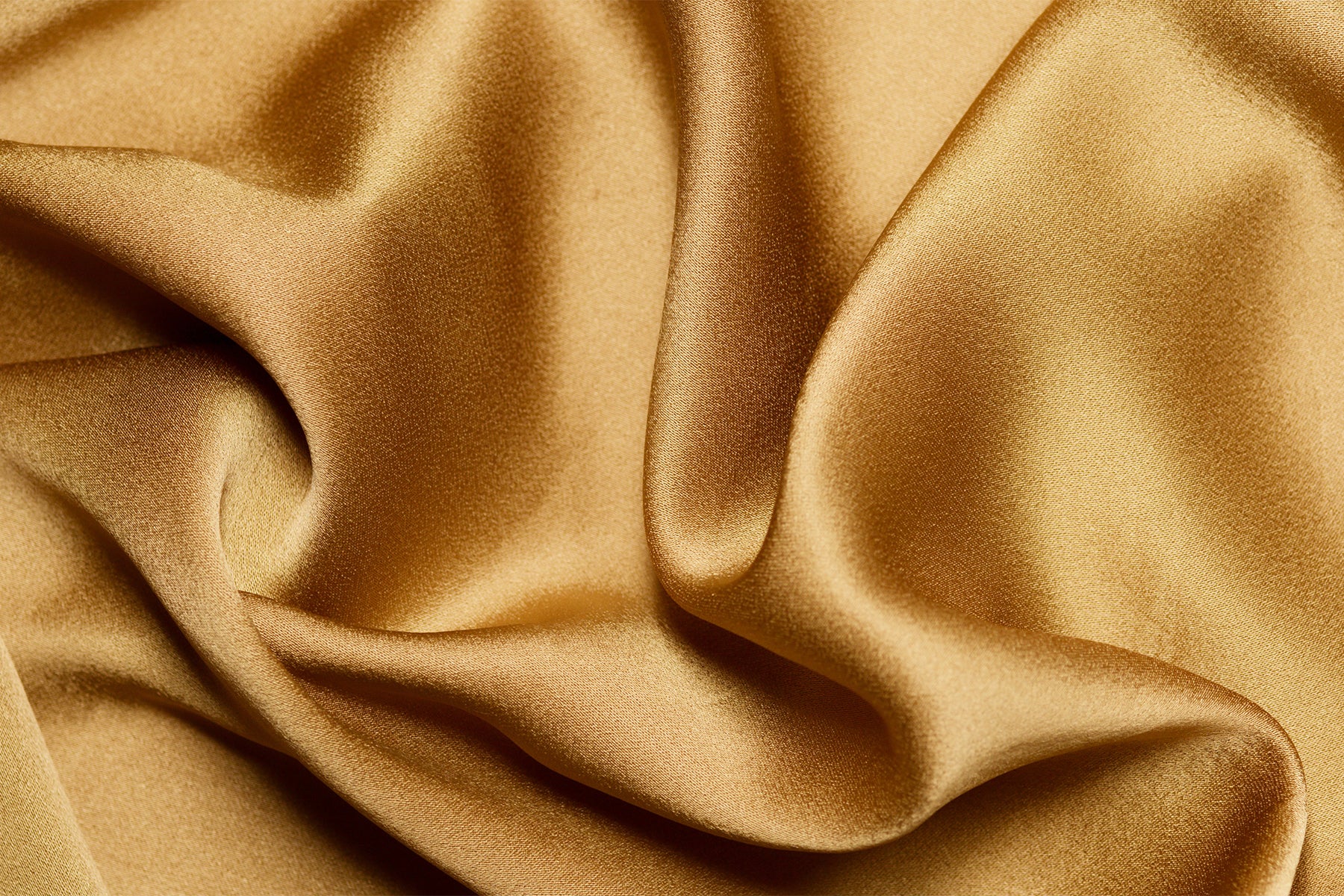 blog
Here at So Over It we run on the principles of sustainability, accessibility and empowerment. To promote sustainability we want to highlight some of our favourite upcycling designers. These individ...
Read more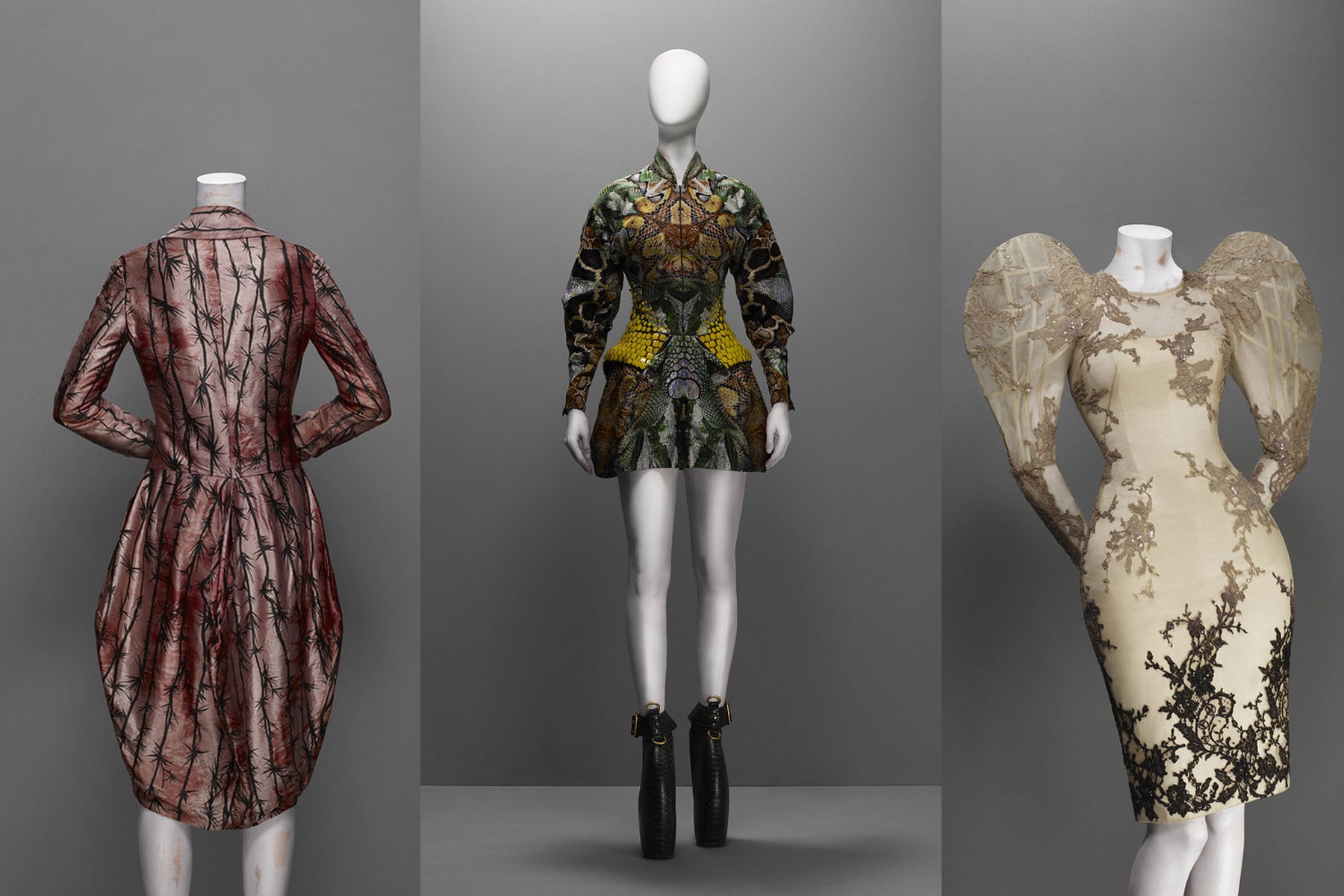 TW: This article does include a mention of suicide. With the stunning release of Alexander McQueen's Spring 2022 menswear collection we thought we would look back on the history of Lee Alexander Mc...
Read more